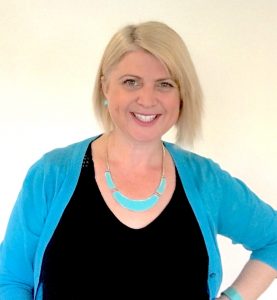 I write speculative fiction, fantasy and magical realism for young adults and adults – my stories are about standing out, standing tall and standing up…all with a sprinkle of magic. 
My writing is influenced by my time living in Japan and Europe and their rich histories. As an Australian writer of European and Aboriginal (Gumbaynggirr and Bundjalung) descent, I'm also fascinated by culture and identity.
Writing about strong female leads who metaphorically and literally kick butt particularly appeals to me, as does magic…always magic!
I have been writing for as long as I can remember.
My love of reading and writing started with an early addiction to Grimms' fairy tales, Arthurian legends and a love of superheroes.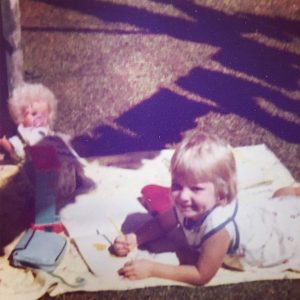 I started my own library when I was ten, cataloguing all the books in our house and creating my own database (writing pages of computer coding), which I used to check in and out what my family borrowed.
If I hadn't become a journalist and professional writer, I would be a superhero librarian – conquering the Dewey Decimal System by day and saving the world one book at a time by night. Failing that, I'd work in a doughnut shop…mmm…doughnuts. Instead, I put my superpowers to work as a Queensland Writers Centre Tutor and speaker (I have presented at  industry workshops events including GenreCon 2019). You can find some samples of my flash fiction here.
Over more than two decades, I have written across many fields, working as a Newspaper Journalist & Editor, Corporate Writer, Blogger, and Certified Practising Marketer. I currently work as a content marketer and writer.
My creative writing has been recognised via several awards including Queensland Writers Centre Flash Fiction (winner 2019 and 2020), and Australian Writers Centre Furious Fiction (shortlisted out of 1300 entries), as well as second in GenreCon's short story competition 2019.
I have been shortlisted in The Long Way Home's short story competition in 2019 and 2020 with my stories published in their anthologies. I also have a story in Lighthouse – An Anthology. 
My corporate writing has been recognised via multiple Public Relations Institute of Australia awards (winner) and Premier's Awards (finalist).
In my spare time, I immerse myself in fictional worlds, reading everything from YA and fantasy to historical fiction and Jane Austen. 
I'm still recovering from Game of Thrones and am looking for replacement shows I can binge on Netflix.
My guilty pleasures are watching the Princess Bride, the Labyrinth, Star Wars, Friends or Grease for the zillionth time. 
I live in Brisbane with my husband and ten-year-old son. I'm also personal slave to a rescue cat and a hyperactive cavoodle that thinks he's a human.
I write for young adults, Kidults, the young-at-heart, the fantasy enthusiast and magical realist.
Stories about standing out, standing tall and standing up, all with a sprinkle of magic. 
Want to know more about me and my fiction writing? Contact me now or connect with me via social media. You can also access a copy of my writing CV here.